Rhythm City To End On a High Note,Here Is What Will Happen n The Final Episode
Rhythm City comes to an end
The curtains have closed for etv's much-loved soapie Rhythm City. 14 May was the last day on set for some of the cast and crew members. This follows the decision and announcement by the channel to end the soapie that has been around for 13 years due to a business strategy. Actor Mpho Molepo, who plays Fats on the show, also took to social media to bid farewell to the show.
Read also:See How Beautiful Diep City Actress Lu Looks In Reality,See Her Hot Pics Here
Skeem Saam: Here Is How Leeto Will Free His Mother From Going To Jail
"It is time for us to say goodbye. Let us be bold and face the day. In July 2007 I started playing the role of Fats on Rhythm City, today I take a bow, shooting my very last scenes," he said.
"Thank you, South Africa, for the love. If it wasn't for you, the 13 years and 10 months would have not had happened."
The news that the show would be coming to an end was announced late last year.
"Today, e.tv is announcing its decision to conclude production on its long-running daily drama Rhythm City. "The show will air its last episode on 16 July 2021 at 7pm, marking the end of an era for the much-loved daily," said the channel.
While Managing Director Marlon Davids explained that e.tv continues to look forward to fulfilling its mandate of producing exceptional and relevant local content.
"Rhythm City has secured its place in e.tv's history books, and a legacy mark has been made. We want to extend our gratitude to the entire production staff, crew, and cast for their incomparable craft."
Will Rhythm City end on a high note?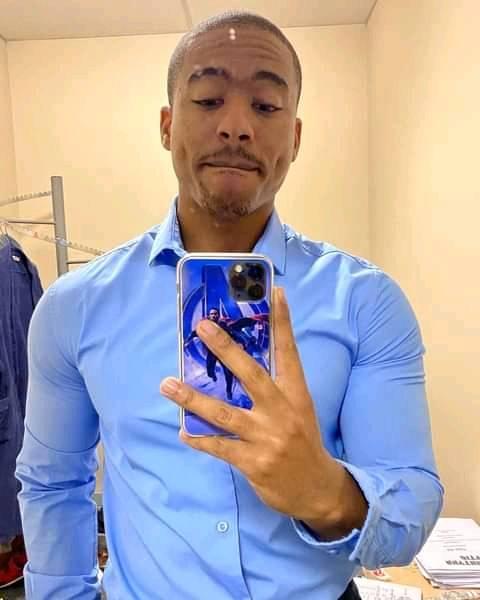 Rhythm City FINAL Episode Spoilers ALERT!
So we know e.tv's soapie Rhythm City is coming to an end in 12 days' time after its run of more than a decade since 2007 on the free-to-air channel.
Despite consistently ranking among the top 10 most-watched soapies in the country the show is set to be replaced by House of Zidwe on 17 July.
Fats (Mpho Molepo) will propose marriage to Amandla and bid farewell to his old life. It is unclear whether he will leave Kilowatt and Diepkloof at this stage.
There seems to be some chemistry between Khulekani's bodyguard Mandlakahle (Menzi Biyela's) and his wife Nandi (Nompilo Gwala).
Mzi (Jesse Suntele) and Pearl (Petronella Tshuma), Kop (Setlhabi Taunyane) and Blossom (Slindile Nodangala) will leave the Diepkloof community and drive off into the sunset.
Kop will finally agree to sell his house to Sabelo who will now begin his new life as the new owner of the Khuse house.
Nandi will hand over the evidence to the police with the help of Mandlakhe. This will lead to Khulekani imprisonment.
Zak (Bohlokwa Mpiti) will prove to his father that he's not a murderer when he refuses to kill Mandlakahle for him.
Khulekani will get arrested on 16 July and will serve time in the same prison as his arch-enemy Suffocate Ndlovu (Mduduzi Mabaso).
A surprise visitor will show up. Could this visitor be one of Kop Khuse's children, Stone Khuse or Tshidi Khuse?
Stone Khuse (played by Zenzo Ngqobe) has been making guest appearances for the past five years in Rhythm City.
He showed up when his father re-married Blossom and might come back to say goodbye to his father.
Kop's daughter, Tshidi Khuse (Nokuthula Ledwaba), has never showed up since she exited the show more than six years ago.
You may also like:
Kwaito and Mantuli On Life Support After Being Shot By Meikie,Here Is What Will Happen
Glenda does the unexpected, bad mouthing Lizzy over a boyfriend who's laying in hospital bed