Meet KK From Muvhango Wife In Real Life,He Has Married One Of The Most Beautiful Ladies In SA
Meet KK From Muvhango Wife In Real Life, He Has Married One Of The Most Beautiful Ladies In SA
MacDonald Ndou who is known by his stage name, KK, on one of the famous soapies, Muvhango, is definitely not a single man but a happily married one with one of the most beautiful women in South Africa and has a very handsome son. We've come to know him as the devious and sleazy businessman Khakhathi Mulaudzi aka KK in Muvhango.
Read also : Meet Brutus From The Queen Son In Real Life , He Looks Just Like Him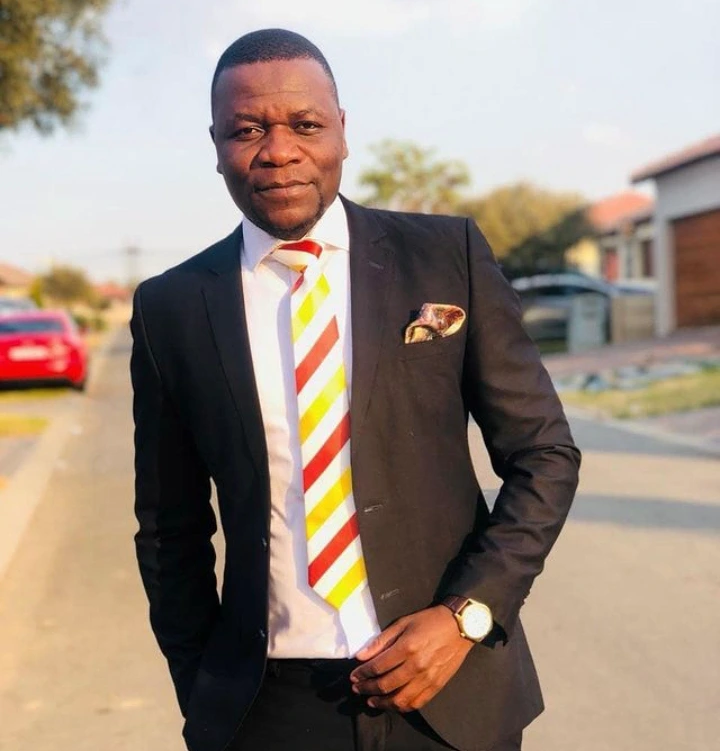 Meet KK From Muvhango's Beautiful Wife In Real Life
It is normally said that never judge a book by its cover; when we look at KK on Muvhango, we see a villain who does not care about people's feelings but does everything to fulfill his selfish ambitions but him being MacDonald.
On Muvhango, MacDonald Ndou has made the character of KK a household name and he's also the heart of the show. If you're his real fan, I'm sure you also can't get over KK and his shiny suits, which the actor once mentioned that he hates by the way.
Although his character KK is nasty, has a history of abuse towards women and is a jerk, MacDonald Ndou is actually happily married in real life.
Read also:Get To Know Seipati From Scandal In Real Life 2021
Ndou in real life contradicts all that we see on our screens when we watch him as he portrays the role of Khakhathi Mulaudzi on Muvhango. In real life, Mr Ndou is a happily married husband and a father who is living a lavish lifestyle.
The couple has been married to his wife for 2 years now and he's not afraid to shower her with love on Twitter.
The couple married in a private ceremony in 2018 and shared pictures from the big day.
MacDonald Ndou's castmate and friend Tshinondiwa Thovhakale who played the role of Shonisani on the soapie described their union as a Venda love story saying
"I hope the good Lord blesses your union with many more years of happiness and growth. May this chapter you've tapped into be your physical manifestation of your blessings. I hope this marriage brings with it all your heart has ever desired. May you love her' respect her and treasure her. I'm super proud of you."
MacDonald Ndou has currently celebrated his second year anniversary and took to Instagram to wish his wife a happy anniversary as well as praising her in Venda, hebana!
While KK's love life is messy on Muvhango, from being with scheming women who are always trying to one-up him, being the aggressor in the relationship, MacDonald Ndou's love life is blissful and he is a wonderful dad.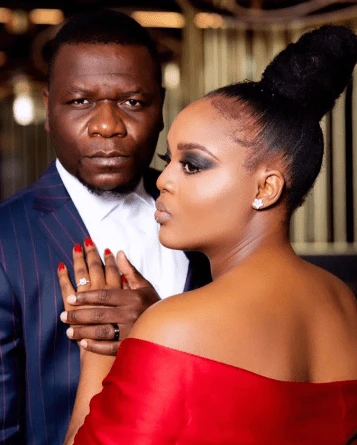 It is undeniable that his wife is one of the most flamboyant women in South Africa. She is always well dressed in her stunning outfits and always has her hair neatly done and adding some beauty to her gorgeousness.
A lot is not known about Mr Ndou's wife because he does not really disclose their relationship in public nor is her social media accounts known. The only thing that he gives us is their beautiful attractive everyday pictures and their wedding pictures.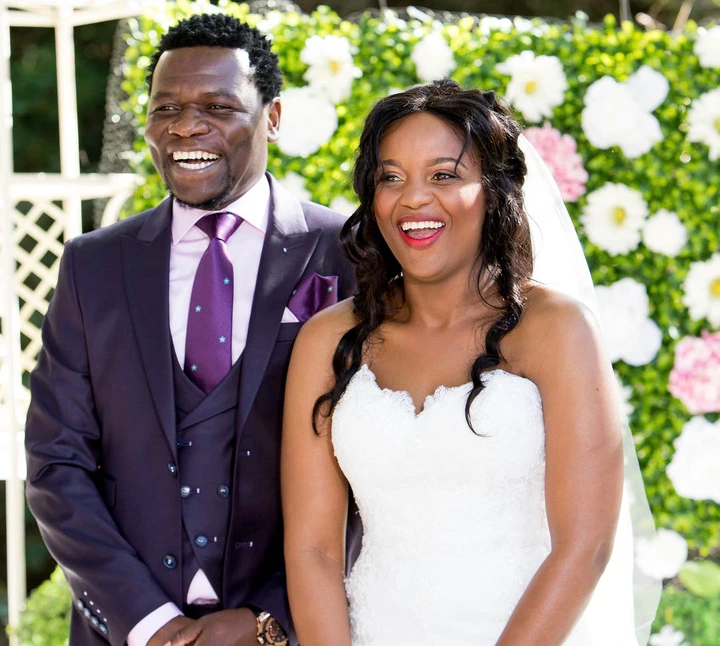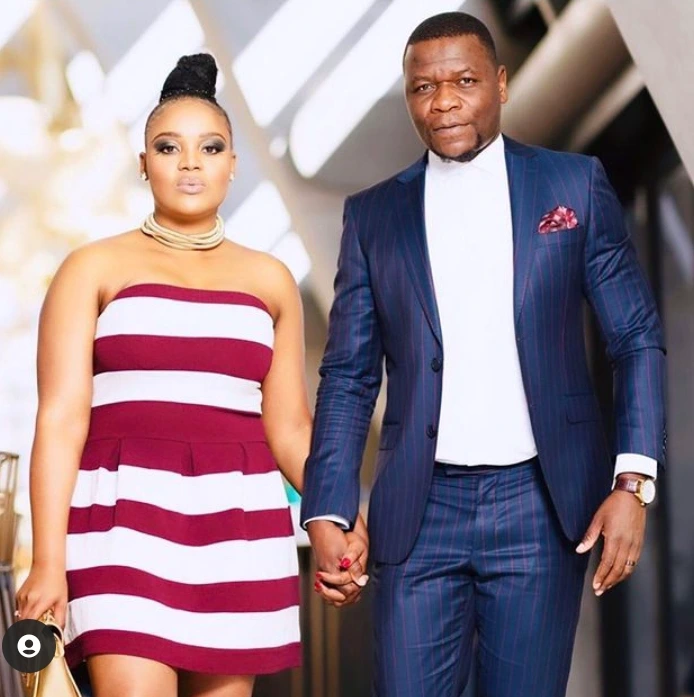 Mr Ndou is not only a husband but a father to a handsome son as mentioned above. He does not also expose his relationship with his son but has posted a picture with his wife carrying him and also a video playing in the kitchen with him.
He is probably not disclosing much about his family to protect them from the media and its negativity towards famous people and their private lives or loved ones as we have seen many being teased about their wives, husbands, kids and etc.
KK From Muvhango's Wife In Real Life… And Their Happy 2 yr Old Marriage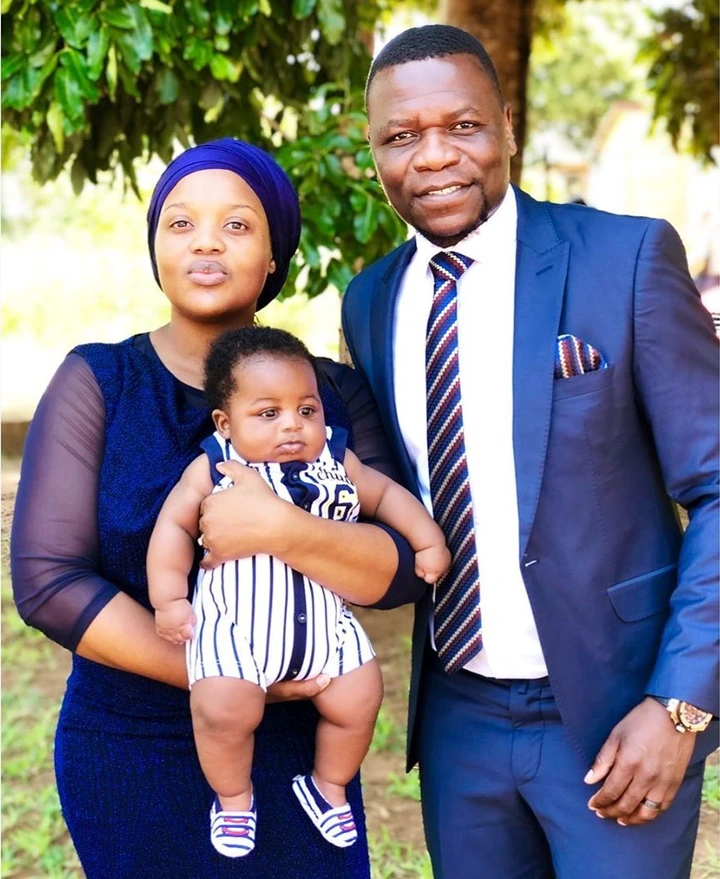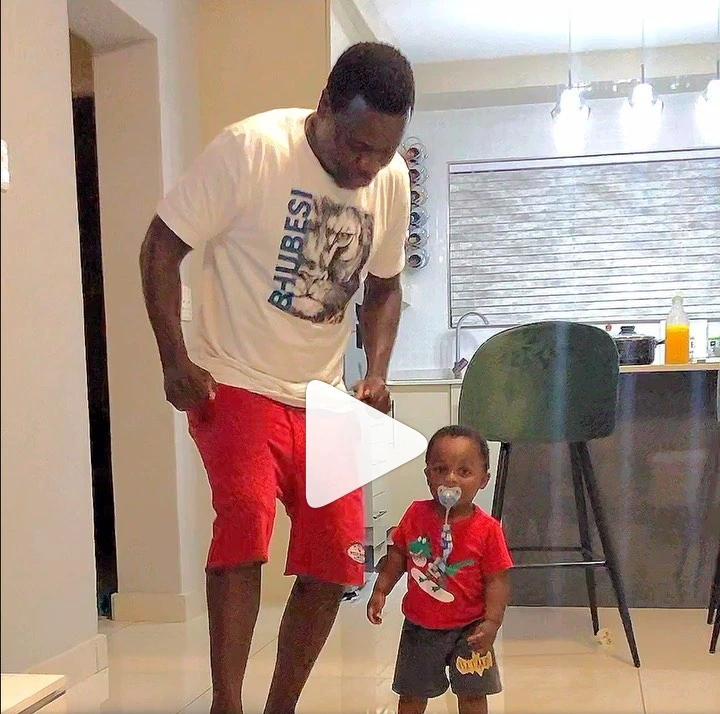 Mzansi fans wish them nothing but all the best in their relationship together with their son. May their marriage continue to be healthy, with a beautiful relationship with pure love and everlasting peace.