Cheater Falls Off The Horse On Uya Jola 9/9 Leaving Viewers In Stitches
Cheater Falls Off The Horse On Uya Jola 9/9 Leaving Viewers In Stitches
Another Sunday means another exciting episode of Uya Jola 9/9 on Moja Love Channel 157, Sundays always bring drama, excitement, shock, and controversy. South Africans are always looking forward to Sunday nights to enjoy their favorite show.
What the TV Show all about?
The show, Uyajola 9/9 tonight, is similar to the American show Cheaters has been the talk of the town since its first episode on Moja Love, to a point where it has also grabbed headlines due to the cheating scandals that it has revealed.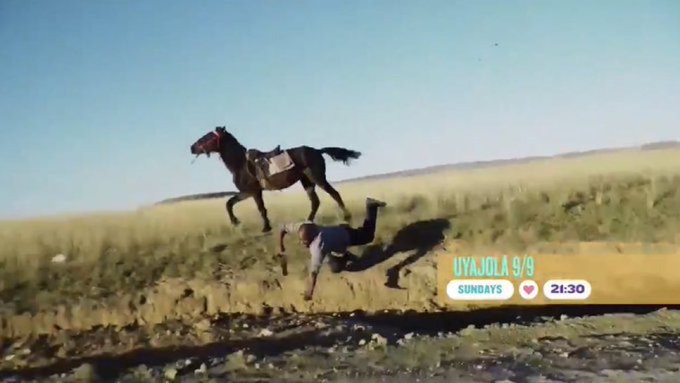 As usual, Jub Jub had a Case to attend to after a lady from Matatiela by the name of Princess who said she is suspecting that her man is cheating because he is always carrying his phone where er he goes, even if when he is going to the toilet.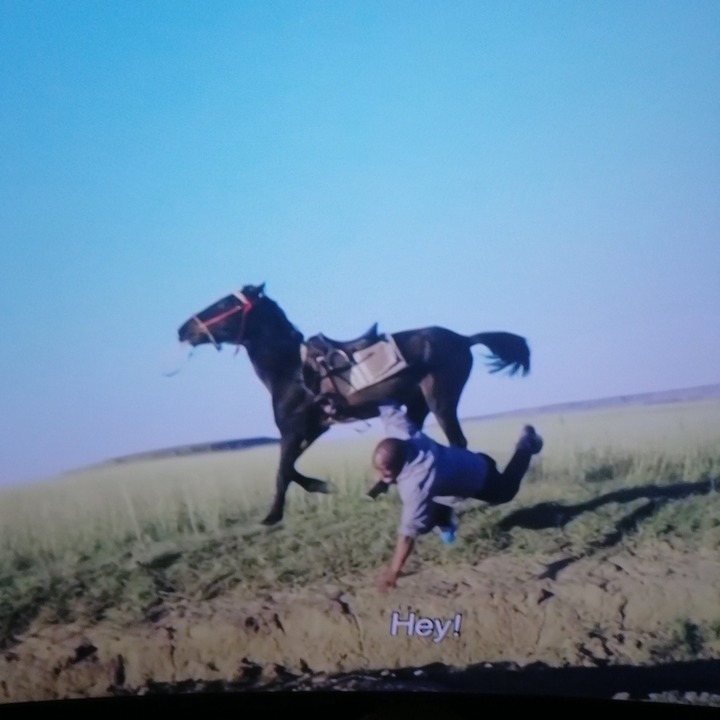 "I called Uya Jola 9/9 because I have a problem, my man is cheating on me, I want you to help me findout who he is cheating on me with, he is always taking his phone along with him, whenever he goes to a tuck shop when he is going to the toilet, he is always taking his phone along everywhere he goes, those are red flags that he is cheating, "she told Moja Love.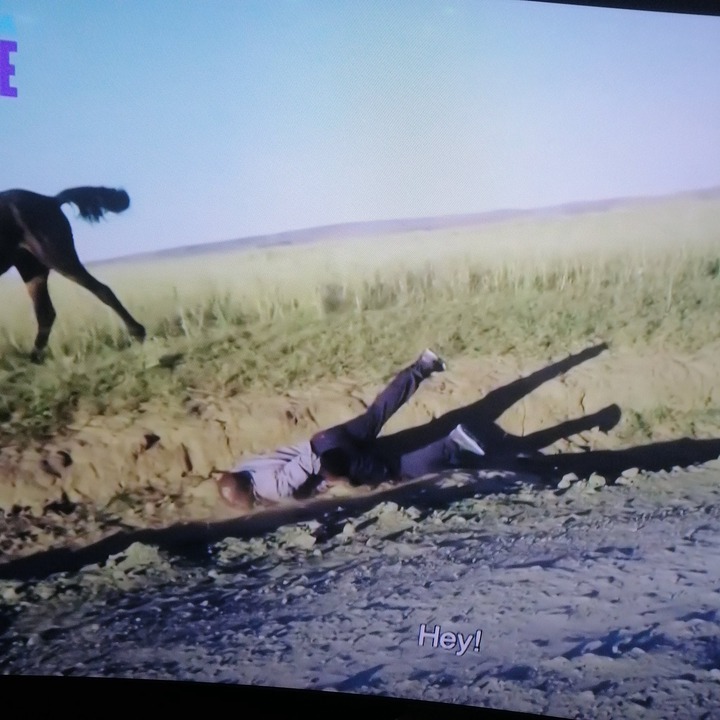 When Jub Jub showed her the pictures, she was shocked and all she wanted was to be taken to where the two are.
After the investigation, Jub Jub came back and took Princess to where her man is with the other woman, and a confrontation ensued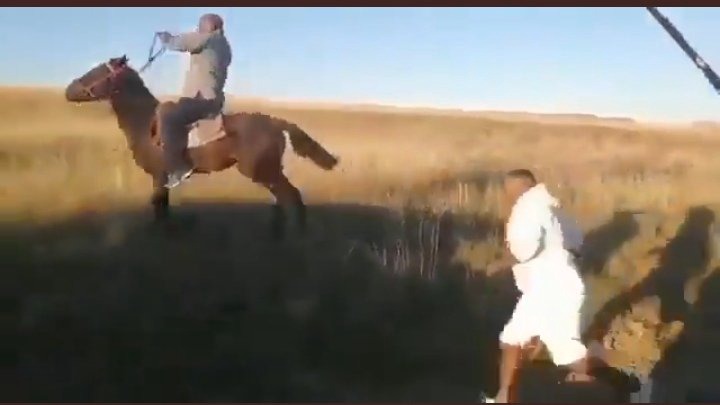 The man refused to talk to Jub Jub and even promised to hit him with a belt he was using on the horse, that was after he fell off the horse and the horse decided not to be part of the confrontation, it run away.
"What must I listen to, stop messing with me, go away, I want my horse, get away from me, I'll hit you with this belt, I want my horse," the man said while running after his horse.
The woman who was caught with the man didn't back off, she was fighting back and promised that she will not dump that man.
"I will not leave him, you can go to hell, I can fight. It's not over, I won't leave this man. This is my home town and I won't leave him," she said.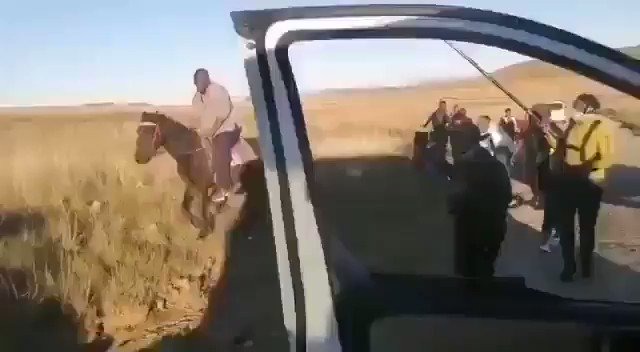 The cheating guy was never seen on TV, he ran after his horse and disappeared.
Viewers were left in Stitches after the man refused to interact with Uya Jola, a he was concerned about was to get his horse and this is How Twitter reacted:
Less@Less_Setati
So Jub Jub thought he was gonna catch him, this is fire.
100%Mac French friesHamburgerCup with straw@macdonaldmtile
The horse didn't want to be part of the guy's mjolo vibes.
Man's NOT Barry Roux @AdvoBarryRoux
And the horse said I can't carry a cheater.
Video Link: https://twitter.com/i/status/1404151702488498182
Source: https://mobile.twitter.com/MojaLoveTv
Uyajola9/9 Back With a Bang With New Action on SA Screens
It's not a secret that Uyajola 9/9 is South Africa's Favourite Moja Love TV show. The  Television Show airs every Sunday night at 21:00 PM and mzansi people are always geared up and ready to see what's on the next episode.The show has been around since the last year 2020 and we never thought it would come back anytime soon especially with the Pandemic Hitting S.A.

The Show continued throughout 2020 and took a short break In December of 2020. Many South Africans were disappointed and wanted their Favourite TV show back on their screens. However,I think it was beyond Moja Love's control.

With Their Favourite Presenter Jub Jub being back on their TV screens. Jub Jub has gathered much Fame from the show and has received a new Following of fans as a result of the Show.
uyajola 9/9 06 june 2021